Cup Stacking
How quickly can you stack a set of twelve cups? Find out with Cup Stacking.
&nbsp
Cup stacking is also known as speed stacking and sport stacking.
&nbsp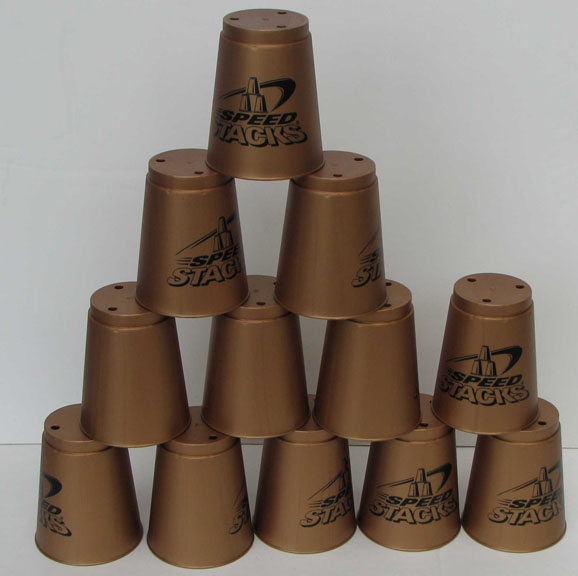 Dennis Schleussner demonstrates sport stacking, with a flip.
Here is the nicest stacking routine I have ever seen. The performers are Jack Kalvan and Rick Rubenstein.