The Eaglet Has Landed: June 8, 2019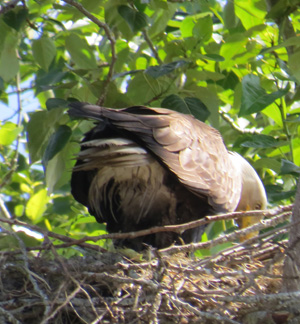 These photoes were taken on June 8, 2019.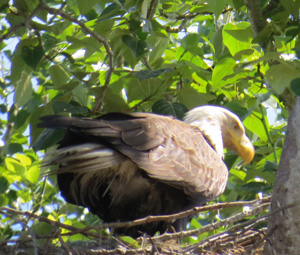 Had to wait around for the mother (father?) to return to the nest to feed the eaglet.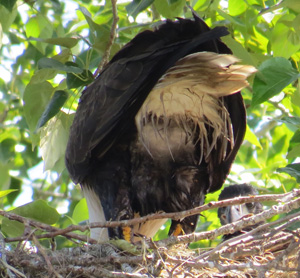 Love the cartoonish image of the eaglet just poking its head up enough to be in view.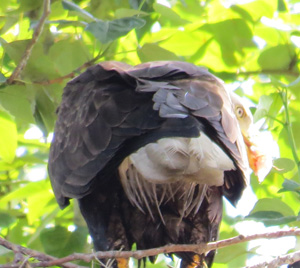 While not that flattering a pose, I like the profile and the image of one eagle eye.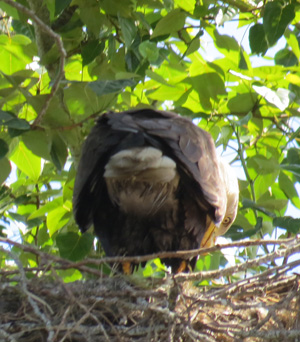 XXX.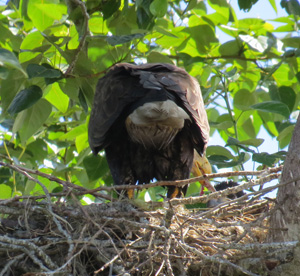 The view of one eaglet eye made this image a keeper.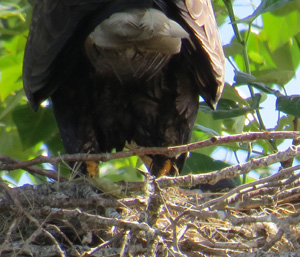 Just enough head of the eaglet showing to not discard this image.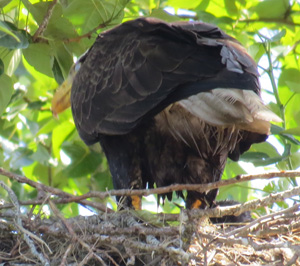 A little bit of beak and a scary left eye.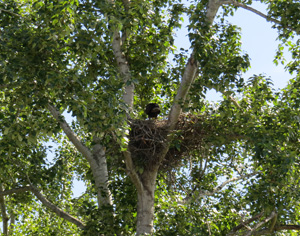 Zooming out to get a larger perspective of the nest and tree.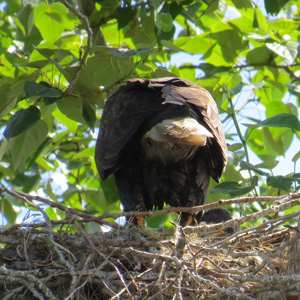 Enough of the eaglet to make out the left eye.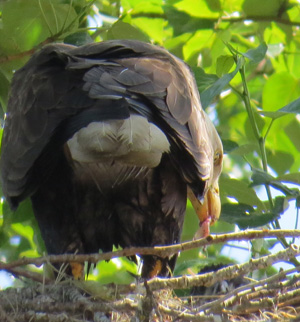 Eaglet beak.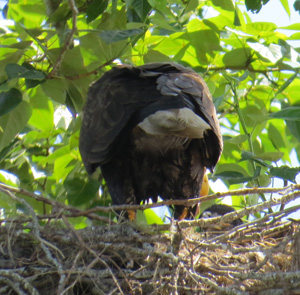 Bit of an action scene showing the feeding.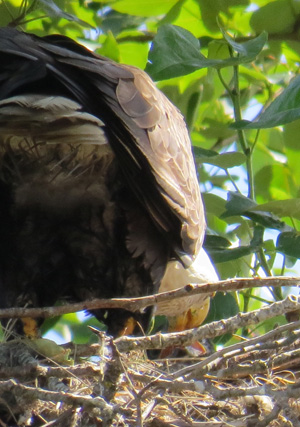 More direct feeding.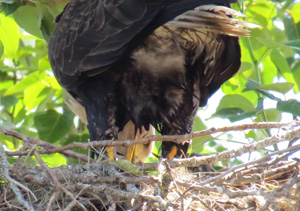 Images with birds' eyes are captivating. Look closely and you see a pair (one each from parent and eglet).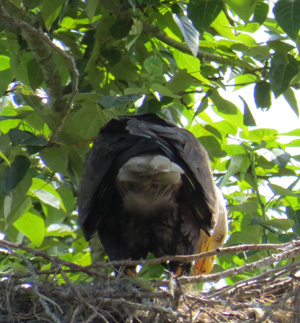 Another profile of the parent with right eye.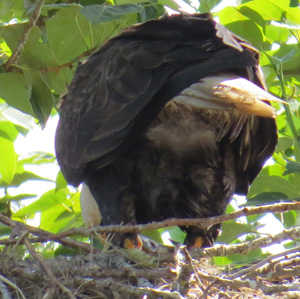 A view of the left.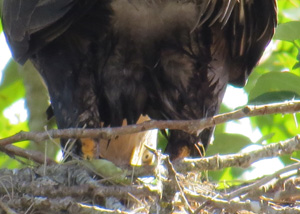 Zooming in on the right eye.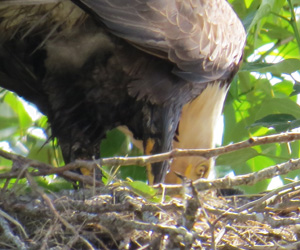 Just the top of the eglet's head showing (and, of course, a view of the parent's right eye).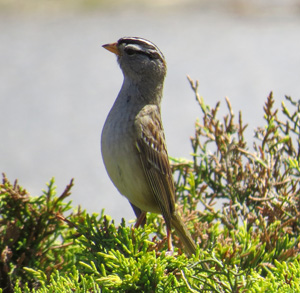 This cutie started hopping around near me, trying to attract my attention (I assume). Finally, it hopped onto a bush and posed. I had to take a photo.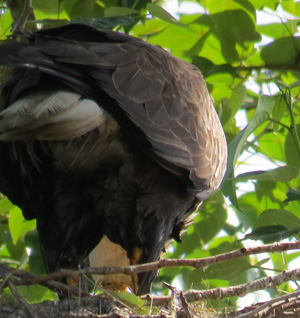 A more-disciplined photographer would probably not include this image. I like the glimpse of the open beak.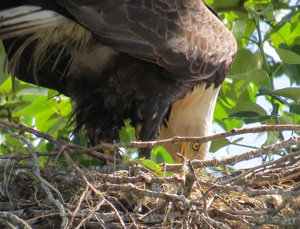 That's more like it. A clear view of that intense eagle eye.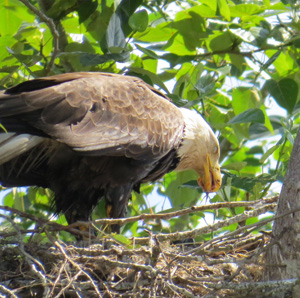 What does it have in its mouth, precious?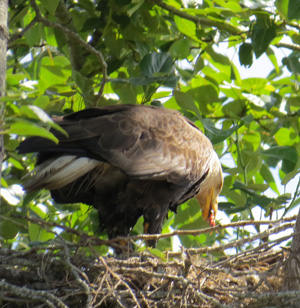 Ah, another juicy morsel.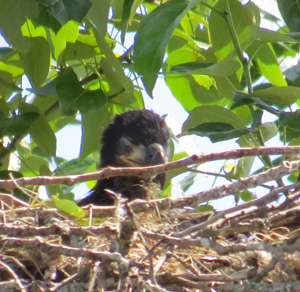 Finally, a view face-on of the eaglet.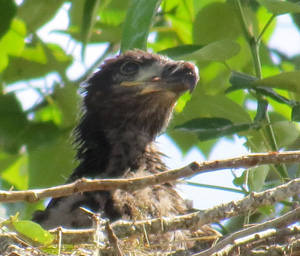 Getting less bashful.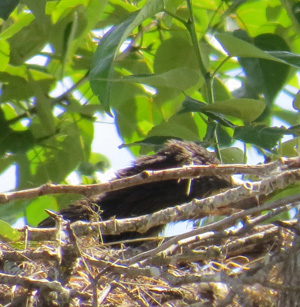 Lunch is over. Time to look around.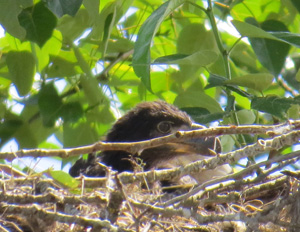 Patience pays off.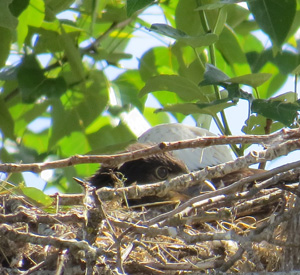 Zoom in for some additional detail.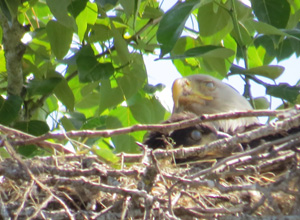 Final shot of parent and eaglet.